The body toner they'll want to keep secret!
For when that stubborn fat isn't leaving, or your butt needs an uplift:
Our
HypōSCULPT

machine brings effortless, boutique results.
Sometimes it's something external that makes us want to transform our bodies.
Or sometimes we're just inspired and want to feel firmer, stronger, sexier.
HypōSCULPT is an innovative, weight loss and firming machine that brings body sculpting results in our boutique environment.
Let our experienced, caring team attend to you, and show you what a body transformation looks like in your boutique style.
Book a Free

Hypō

SCULPT

 Consultation NOW!
Free Consultation
Body toning 20,000 muscles at a time
You don't need surgery to look red-carpet-ready. HypōSCULPT works by creating a unique electromagnetic field that targets both muscle and fat. Whether you want all-body muscle toning from abdomen to calves, or a non-invasive, all-natural butt lift, our studio can create your aesthetic with HypōSCULPT. During a session, our machines induce approximately 20,000 supramaximal muscle contractions – something one gym session could never achieve. All this happens while you are lying on a bed. Previous results have seen the potential following:
6 cm in waistline reduction
19% reduction in fat
16% increase in muscle mass
5x increase in fat metabolism
10% decrease in abdominal separation
We know how to sculpt bodies without surgery.
You can also try our scientifically proven HYPOXI weight loss and cellulite reduction machines.
HYPOXI uses advanced modern technology to engage your body's natural system to burn stubborn fat, providing quick, effective results.
Compared to regular exercise our training studies have shown that HYPOXI is up to three times more effective at getting rid of fat, cellulite and losing weight.
HYPOXI
Utilises low impact compression technology while you exercise, which encourages your body to burn fat and cellulite in specific areas. It is scientifically proven to be a better way to achieve the body shape you want. Previous results have shown many 8kgs losses in just 8 weeks.
8-Week HYPOXI Transformation Challenge Winners
FEBRUARY 2021 NATIONAL WINNER
Heidi said,
"I have received several amazing positive comments from friends I have not seen for a while; wow you look great, what have you been doing? I tell them "HYPOXI".
Heidi lost a stunning 62cm and 8.2kgs during the 8-Week Challenge.
Here's what Heidi had to say about her experience:
"It really worked, for once something actually delivered on what it advertised it could do! AMAZING!!!"
"Feeling so much better in my own skin, more energy, less headaches, and less body aches, and I have lost 3 dress sizes!"
Try it for HYPOXI FREE!
Wouldn't you like to feel like this?
Here's what another one of our past Challenge Winners,
Toni had to say about her experience:
"I LOOK & FEEL LIKE A COMPLETELY NEW ME, IT'S AMAZING!"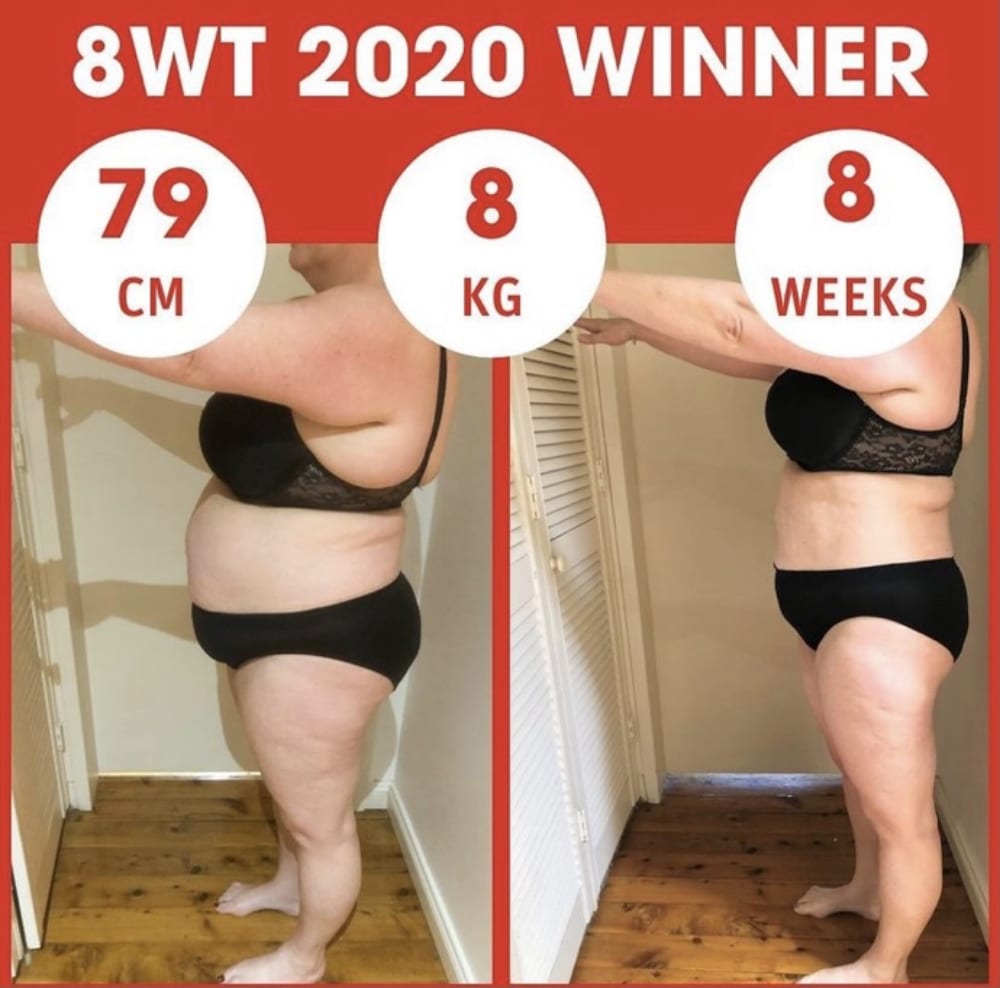 When Toni joined up for
HYPOXI

,

she never in her wildest dreams thought that she would be a winner.
Here's what she had to say about her experience.
"I am a totally different person!"
"There are literally no better words to describe my HYPOXI experience.
HYPOXI has enabled me to reverse the damage that 15 years of trauma and stress has caused. I'm without constant chronic pain and can move without wondering if I'll be able to.
The improvements in my circulation, inflammation and mobility is nothing short of unbelievable. And of course, the fat burning, weight loss and reduction in my overall size is incredible."
"I LOOK & FEEL LIKE A COMPLETELY NEW ME, IT'S AMAZING!"
Try it for HYPOXI FREE!
Wouldn't you like to feel like this too?
Why Tone at HYPOXI Body Boutique Bulimba?
We've been around for some time: over nine and a half years, we've served clients that keep showering us with sparkling reviews.
Our caring, loyal staff will bring the personal attention we know you deserve, and our experienced team will work with you to achieve the aesthetic you desire.
As a boutique studio, not many people are in at one time. We believe in body-toning dreams becoming a reality in comfort and luxury.
Free Consultation
INTERESTED?
TRY HYPOXI FOR FREE
Join thousands of other Australians and discover how Hypoxi
can help get you into the best shape of your life.