My name is Petra and I am 49 years old.
10 years ago I was diagnosed with Lipedema, a rare disorder characterised by symmetric enlargement to the legs, due to deposits of fat beneath the skin. However long before my diagnosis, I lived with pain and swelling in my legs.
While I would have been happy to have seen a reduction in the size to my legs, my biggest wish was for the pain to go away so I could have an improved quality of life, so I was very pleased to participate in the Lipedema study at HYPOXI.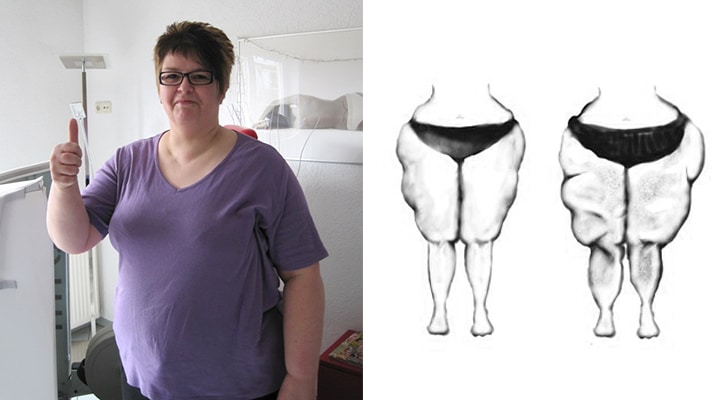 After clearance from my medical practitioner Dr Manuel Cornely, I was ready to start training at my local HYPOXI studio.
After just 7 sessions at HYPOXI, I both saw and felt a huge difference. Before my first session. I weighed 137.9kgs, and within just 7 weeks, lost 3.3kg as well as 18.5 cms (which included an indulgent Easter break too).
My legs also feel much lighter and overall I feel fitter and healthier.
The HYPOXI team gave me such great support and it's definitely something I'll continue to do!